KV2 Audio » Technical Talks with George Krampera
Technical Talks with George Krampera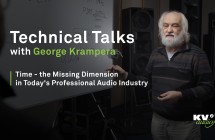 To understand how the principles of Super Live Audio technology provide superior audio performance, we first need to look at the three main parameters that make up sound – frequency, level and time. While this may be common knowledge to most, we are often surprised how people focus on certain...
Více »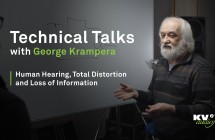 Fundamentally, the effect of a poor quality system comprising of inferior electronics, transducers and acoustic design is a lack of definition and detail, but equally important in a live audio situation is the distance in which a system can project clear defined audio.
Více »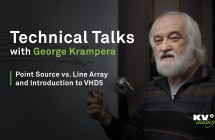 KV2 Audio's philosophy has always been to embrace the principles of point source speaker system design to provide optimum sound quality and coverage for applications and audiences of all sizes. The challenge for KV2 in building a large point source system for audiences of 50,000 people plus, was...
Více »