KV2 Audio » References » Adlib Fashion Show Ibiza
Adlib Fashion Show Ibiza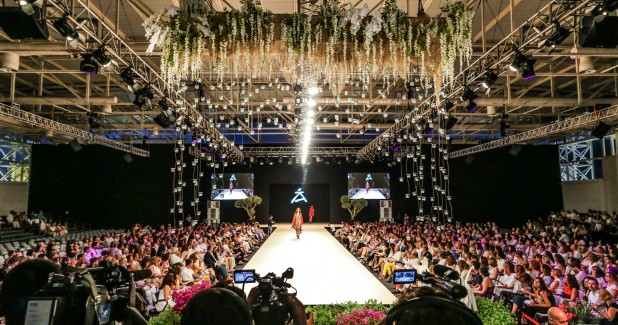 ​Adlib is an artisan fashion brand that works in traditional embroidery techniques with natural fabrics and lace. The brand is always copied despite the ever-changing styles and trends in the world of fashion. Created in 1971, Adlib took its inspiration from typical Ibizan folk-style clothing and dresses and was directly influenced by the hippy movement of the time.
One of the main promotional aspects of Adlib's brand is the annual "Adlib Fashion Show". The event has become one of the essential dates in the fashion calendar. The 2016 Adlib Fashion show took place in the Recinto Ferial de Ibiza, Eivissa and began on June 9th 2016.
Ibiza Plug & Play were responsible for providing audio for the event and chose to specify one of KV2's SL Systems with additional low-frequency reinforcement from the VHD2.21 2x21" subwoofer system.
The KV2 System offered great sound quality and coverage across the whole auditorium and runway with Omar Gisbert taking care of the smooth production process alongside his technical team.
To fit in with the classy nature of the event all products were specified in white finish and delivered by KV2's in-house paint shop.
KV2 Audio Equipment List:
2 x VHD2.21 white
2 x SL2.15 white
2 x SL412 white
2 x SL3000
2 x VHD3200
Facebook Comments