Rami Jaffee, keyboardist for the Foo Fighters and formerly of The Wallflowers along with Ran Pink, composer, keyboardist, producer and engineer, held their annual gathering of creatives, and Los Angeles music scene insiders at their Van Nuys, California recording and performance space, Fonogenic Studios.
Special guests on hand for performances and jam sessions were Orianthi, Ivan Neville and Robby Krieger as well as performances by Tom Freund, Kid Bloom, Jessy Greene and Jonny Kaplan. The party came as a casual opportunity for the LA music scene to gather ahead of the Foo Fighters' recurring festival Cal Jam in San Bernardino, California which saw the surviving members of Nirvana reunite with Joan Jett during the Foo Fighters' encore as well as performances by Tenacious D, Garbage, Greta Van Fleet and more.
"I just want to get the best people of LA together performing music, drinking and eating stuff, and really just to have conversations in person," Rami told CaliforniaRocker.com. "Before the computer age, artists and poets were side by side out on the town creating a better place and LA people did great things. We are in need of great things now and this is the only way we can do it."
In addition to the bar and hangout area the evening's menu was specially crafted with both BBQ brisket and ribs carefully cooked all day by guest chef Dave Grohl.
Fonogenic co-owners Rami and Ran give the musicians a good spotlight on their in-house studio stage, which is fully equipped with a state of the art KV2 ES1.0 sound system as well as ESM series monitoring.
Rami adds, "Having the KV2 sound system at Fonogenic Studios makes it possible for these showcases. It's easy for me to get all the A list people in LA together, have legends and new artists perform, and feed and quench all of them, but it's really the sound of this system that inspires me to make it happen. And in turn, inspires all who perform and enjoy from the audience too!"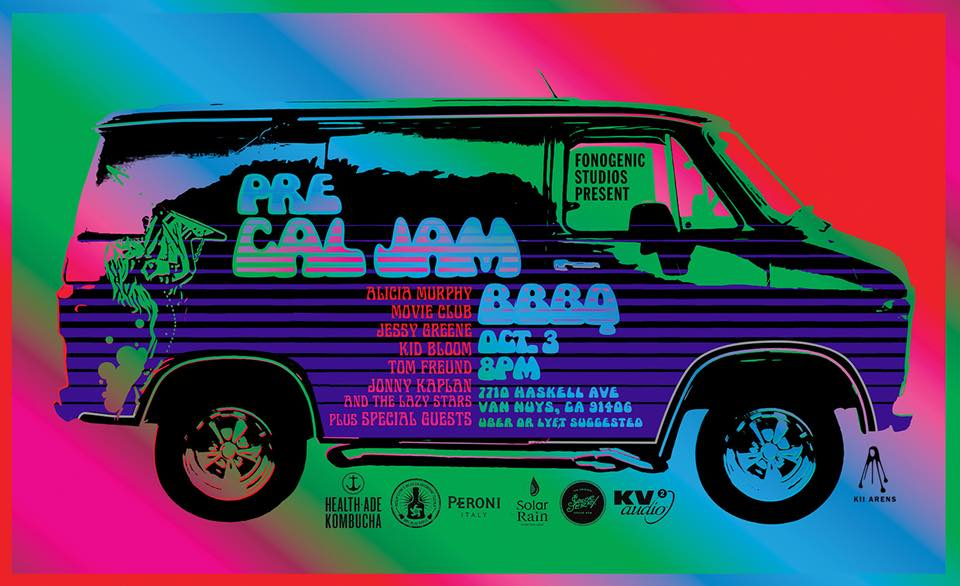 KV2 system setup:
2x ES1.0
4x ES2.6
2x EPAK2500R
4x ESM12
1x ESP4000
2x JK1
2x JK2
2x JKA
1x VHD Preamp
Photos: © 2018 Donna Balancia