We're thrilled to announce that KV2 Audio was honoured with no less than two prestigious Mondo*DR Awards this year. The first was for Vienna Volksoper which was crowned the winner in the Concert Hall category, and the second – submitted by our Romanian sales partner, AudioVision – was for the floating party venue, Alezzi Yacht which won in the multipurpose venue category.
Vienna Volksoper, or People's Opera, is Europe's leading operetta house and Vienna's largest theatre for opera, musicals, classical concerts and ballet, offering one of the most diverse musical programs in the country. The new system was designed by Volksoper's talented director of sound & media technology, Martin Lukesh, who had a very clear idea of what he wanted. Due to the enormously wide-ranging demands made on the system, which may be from classical ballet one night to a rock musical the next, Lukesh effectively designed several systems in one and uses KV2's new diagnostic, monitoring and control tool two switch rapidly and easily between different configurations. "I'm delighted with the new KV2 system at every level," says Lukesh. "Our audiences deserve the best, and as far as I'm concerned, this is it."
Read more about Volksoper Vienna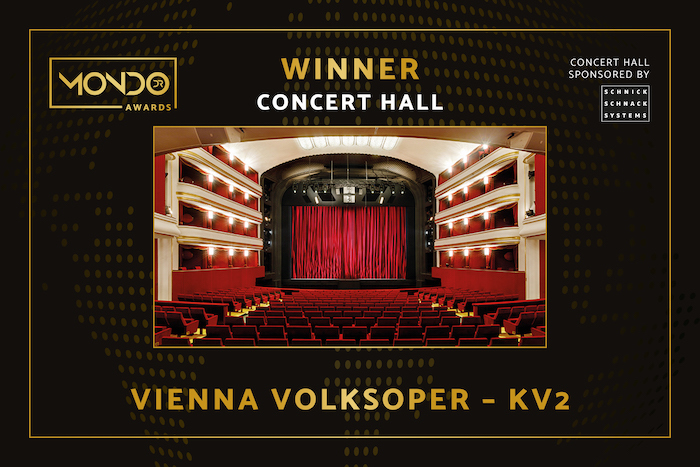 As for Alezzi Yacht, it's probably the first time that a catamaran has won in the multipurpose venue category, but it's a testament to the originality of the project, and a well-deserved win for AudioVision who designed a high quality AV system throughout – based, naturally, on KV2.
Based in the Romanian port of Navodari, Alezzi Yacht offers cruises along the beautiful Black Sea coast, complete with fine dining, cocktails and glamour along with breathtaking views of the lively beach resort of Mamaia and Constanta City. AudioVision's brief was to complete the party experience with a high quality AV system across all three decks. "We decided that KV2 would be the ideal audio solution due its low distortion, extremely high definition and the capacity to cover large areas with relatively little equipment," says AudioVision's Vasile Mara.
Each deck had its particular challenges, be it lack of ceiling height on the lower deck to contending with the elements on the upper deck. "KV2 had a solution for everything. Alezzi Yacht is definitely the best-sounding party venue on the Black Sea!"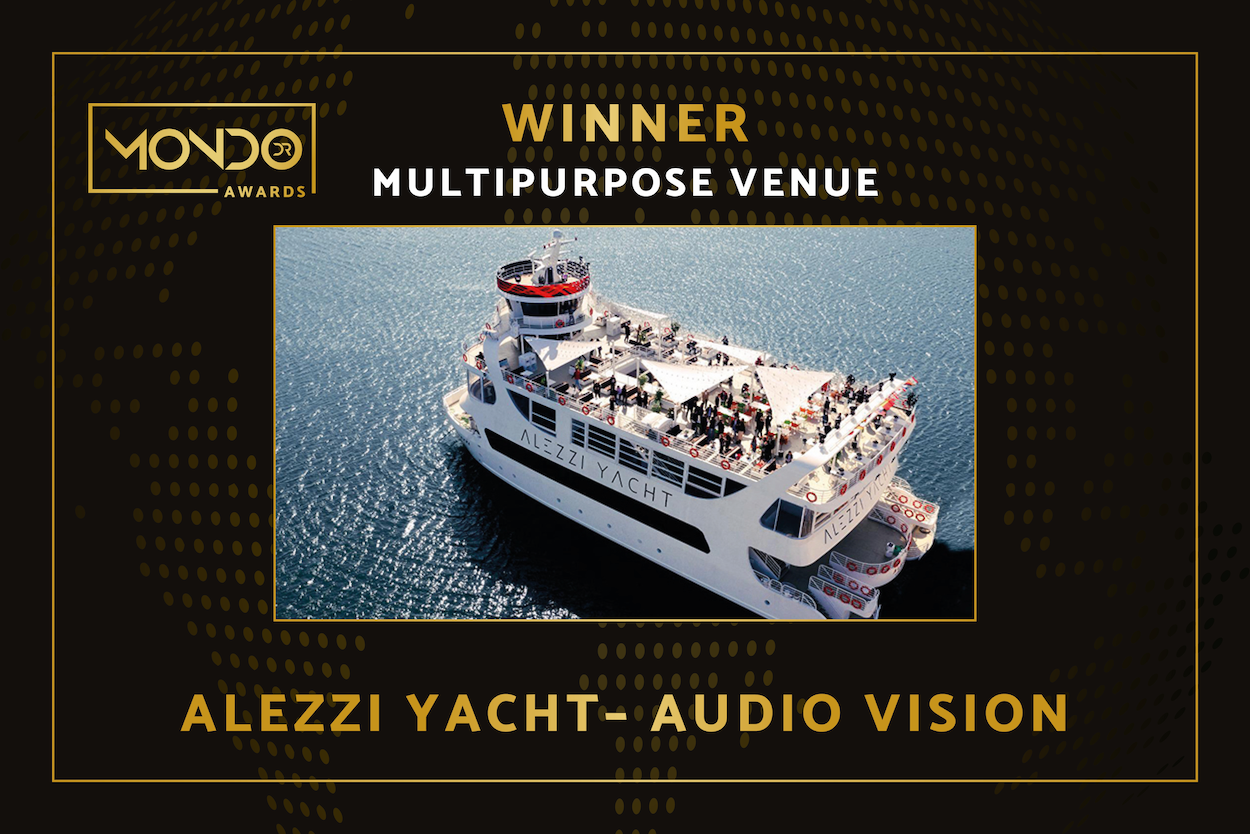 Read Mondo*dr Awards Supplement