KV2 Audio » News » KV2's long-term collaborator and friend Erik Torp passed away
KV2's long-term collaborator and friend Erik Torp passed away
13/1/2022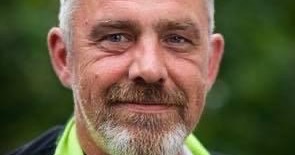 It is with regret and extreme sorrow that we inform you that on Tuesday, January 11, Erik Torp, the person who has been an important part of KV2 Audio's success in Norway for more than 20 years, but above all a friend, who knew everyone in the team and was recognized by all of us as a discreet, friendly person and a professional of the highest level, passed away suddenly.
A collaboration and friendship of 20 years is never easily erased, Erik will remain in our memory for a long time. We all want to join the grief of the whole family, his friends and colleagues in Norway, those present and those with whom he shared his private and professional life in the past.
So long, friend, hope you find a good place over there!
Facebook Comments