KV2 Audio » News » Sound Designer David Patridge talks about KV2
Sound Designer David Patridge talks about KV2
3/3/2021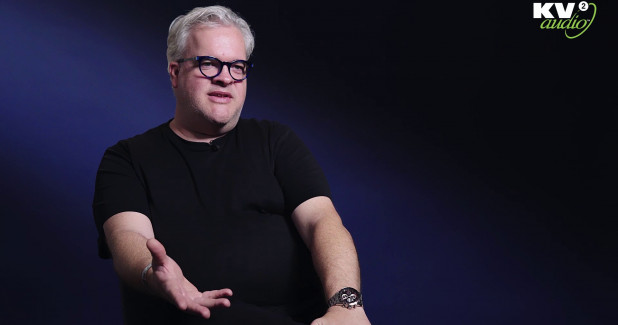 David Patridge is a theatrical sound designer with 37 years of experience. He's worked around the world with some of the best in the business and for the past 15 years, David has partnered with Sound Designer John Shivers and has been an Associate, a Production Engineer and a mix engineer.
His credits include:
As Sound Designer… Broadway: Holler If You Hear Me, Soul Doctor. US tours: Flashdance, Mamma Mia!, Joseph and the Amazing Technicolor® Dreamcoat. Regional: Rock Of Ages, 42nd Street, Heart Of Rock And Roll, The Muny – (since 2015 - ongoing), First Wives Club, Harmony, The Nutty Professor, Emma, Robin and the 7 Hoods, Sammy, Ace, Beauty and the Beast, Singin' in the Rain, Sweeney Todd, Miss Saigon. Internationally: Das Wunder von Bern (Germany), Jonathan Lee/Spirit of Life (China).
As Associate Sound Designer… Pretty Woman, Paramour, Kinky Boots, Hugh Jackman: Back on Broadway, Leap of Faith, Bonnie & Clyde, We Will Rock You, Sister Act, Come Fly Away, 9 to 5, The Little Mermaid, Mamma Mia!, Tarzan, Cat on a Hot Tin Roof and In My Life.
Facebook Comments