The VHD5 is a Constant Power Point Source System designed for large audiences, long throw and intended to be flown at a minimum height of 10 metres. As well as the exceptional audio quality, what is also remarkable about the system is how fast and easily it can be deployed. We made a special rigging tutorial to show you this!
Each left and right hang usually consists of two VHD8.10 Mid Bass enclosures above, one VHD5.0 Mid High module in the centre and then a further VHD8.10 Mid Bass enclosure underneath. The VHD5.1 downfill would then be added at the very bottom of the hang, if required. The system does not require complicated set up or pre show analysis via prediction software, although this is available and the pan and tilt aspects of the VHD5 Flybar system mean that any fine tuning or environmental adjustments can be made to the coverage area once the system is flown.
Watch the VHD5 Rigging Tutorial and leave us with comments below the video!
The VHD5 system is transported on a total of six transport carts.
1x VHD5.0 (left side)
1x VHD5.0 (right side)
2x VHD8.10 (left side)
2x VHD8.10 (right side)
2x VHD8.10 (one left side, one right side)
2x VHD5.10 (downfill if required one left side, one right side)
Whilst Ease focus will allow you to confirm your proposed choice of flying height, pan / tilt angle and intended coverage, because VHD5 is a point source system, there is no requirement for extensive calculations, or complicated re-configurations, which all take time and are normally associated with building multi-source arrays.
The unique design of the system ensures that as long as the system is carefully placed and aimed correctly, the sound will be extremely even and linear within the entire listening area, out to beyond 100 metres. In the case of a venue where the audience areas extend to the sides of the stage, there may also be a need for additional side hangs to cover these zones.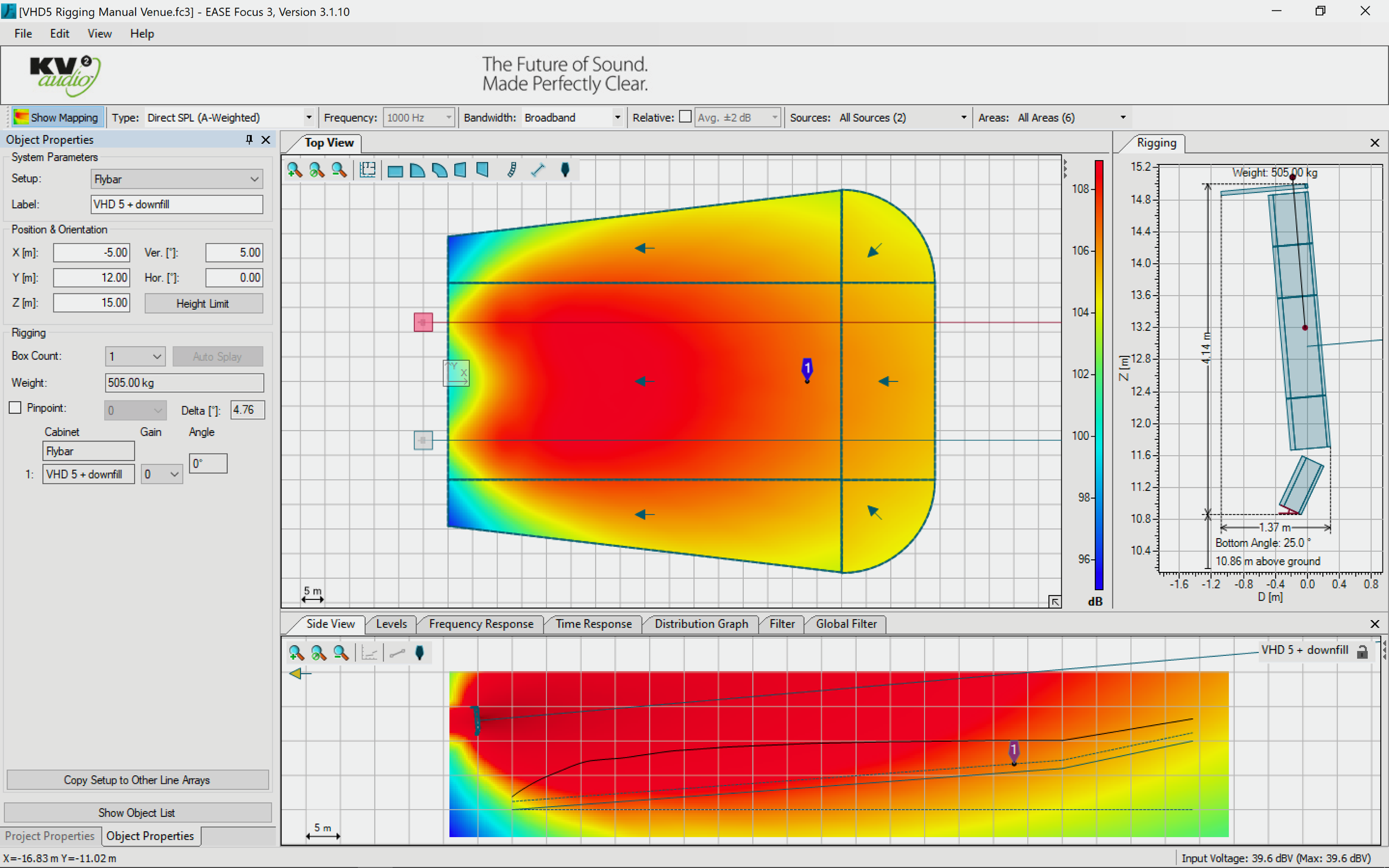 With KV2's flying systems, all of the internal flyware is pre-configured for each box and does not require any adjustments or changes of angles in the field. In addition there is an innovative remote controlled motorised Flybar that allows the whole system, once hung, to be rotated / panned or tilted at the simple push of a button. Not only does this feature speed up the initial set up time, it also gives the user extreme accuracy when aiming or fine tuning the system.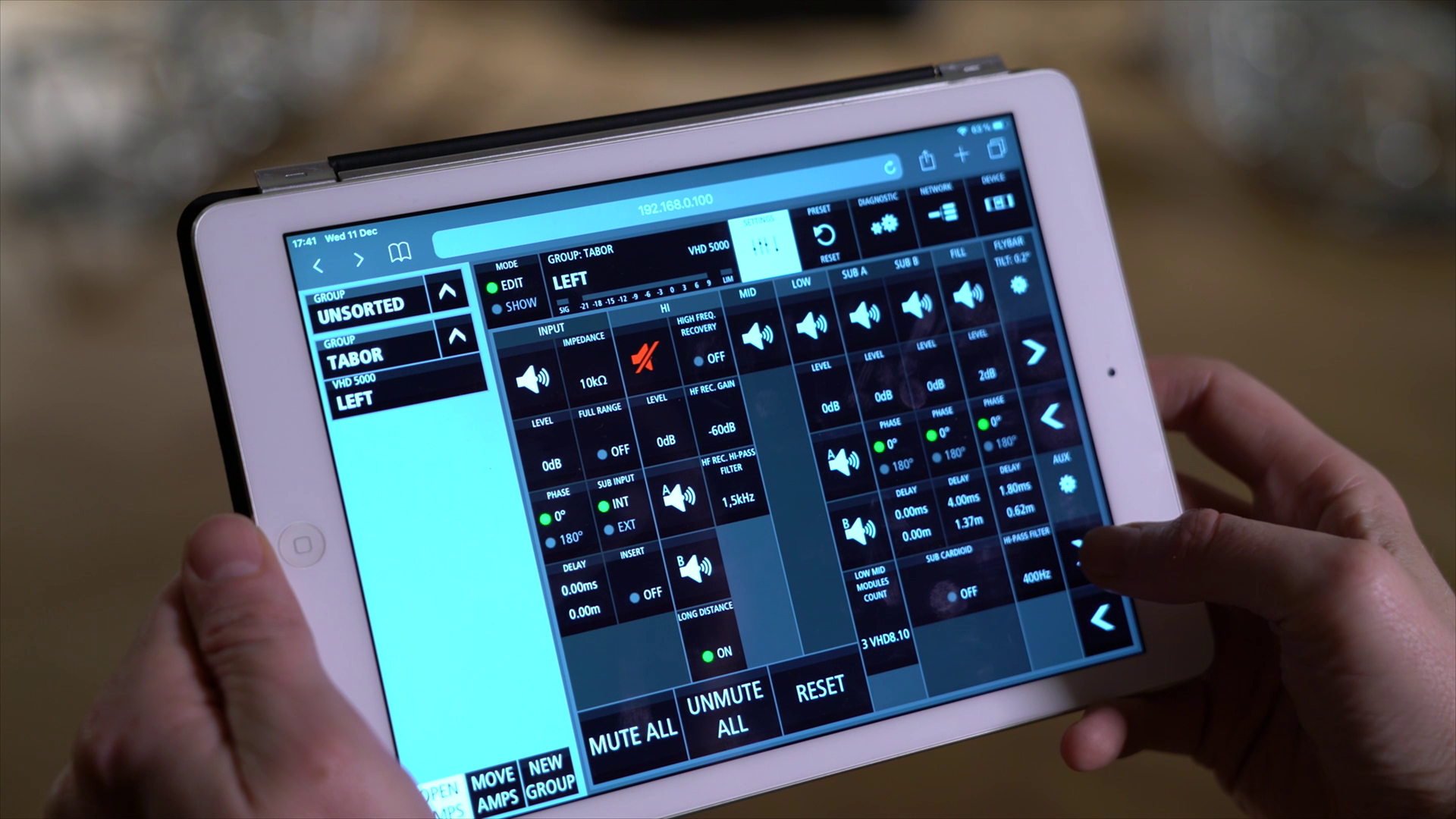 Remaining operable during the show, this feature can be extremely useful if there are any environmental and climatic changes through the day, which can affect a systems high frequency response, or an increased requirement for off site noise attenuation during the show.
Learn more about VHD5 system: