Following an incredible record-breaking run on Broadway, Audience Choice Award winner Pretty Woman: The Musical has gone global with productions in London's West End, Germany, and a major US tour. Determined to stick with a winning formula, the production team has remained faithful to John Shivers' and David Patridge's original sound design based on a comprehensive KV2 Audio point source system.
The show originally opened, and at London's Piccadilly Theatre and had already broken the theatre's advance box-office records, when the pandemic intervened. A year later and the show has now moved to London's prestigious Savoy Theatre on the Strand and continues to play to record-breaking audiences. Sound designer, Greg Pink was responsible for designing the show at the Piccadilly, and then modifying it for transfer to the Savoy. Nik Dudley engineers the show every night and is delighted with how it sounds.
"Greg's design uses ESR215s as the main L/R proscenium system supplemented with a raft of ESD5s for delays and fills and a pair of VHD2.18J subwoofers. We have an SL412 centre fill for the stalls and a separate system for the balcony comprising an SL412 in the centre, a pair of EX15s, a pair of EX1.18 subwoofers and two EX26 delays," explains Dudley. "I'd already used ESR215s on Kinky Boots at the Adelphi Theatre – incidentally another show designed by John Shivers and David Patridge – and thoroughly enjoyed it, so I knew I was going to have a good time with Pretty Woman. However, this was my first time using a full front-to-back KV2 system, and I wasn't disappointed.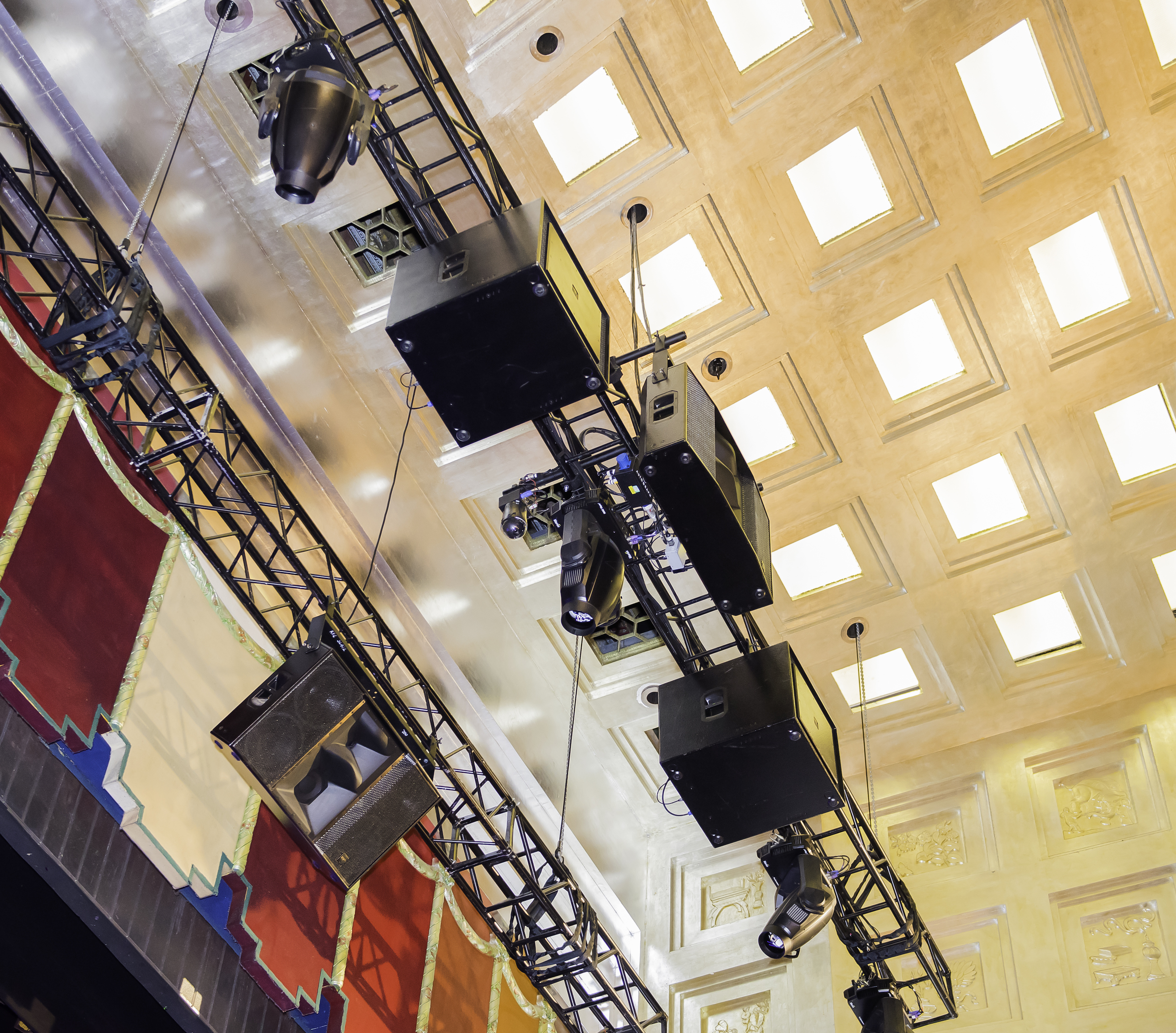 The way all the different speaker models work so cohesively together is really fantastic," he continues. "It makes for a very clear and solid sound, not just for the audience but for me at the mixing desk as well. Because everything is so seamless, I know that what I hear at the desk is a true representation of what the audience is hearing as the coverage is so even across the entire listening area.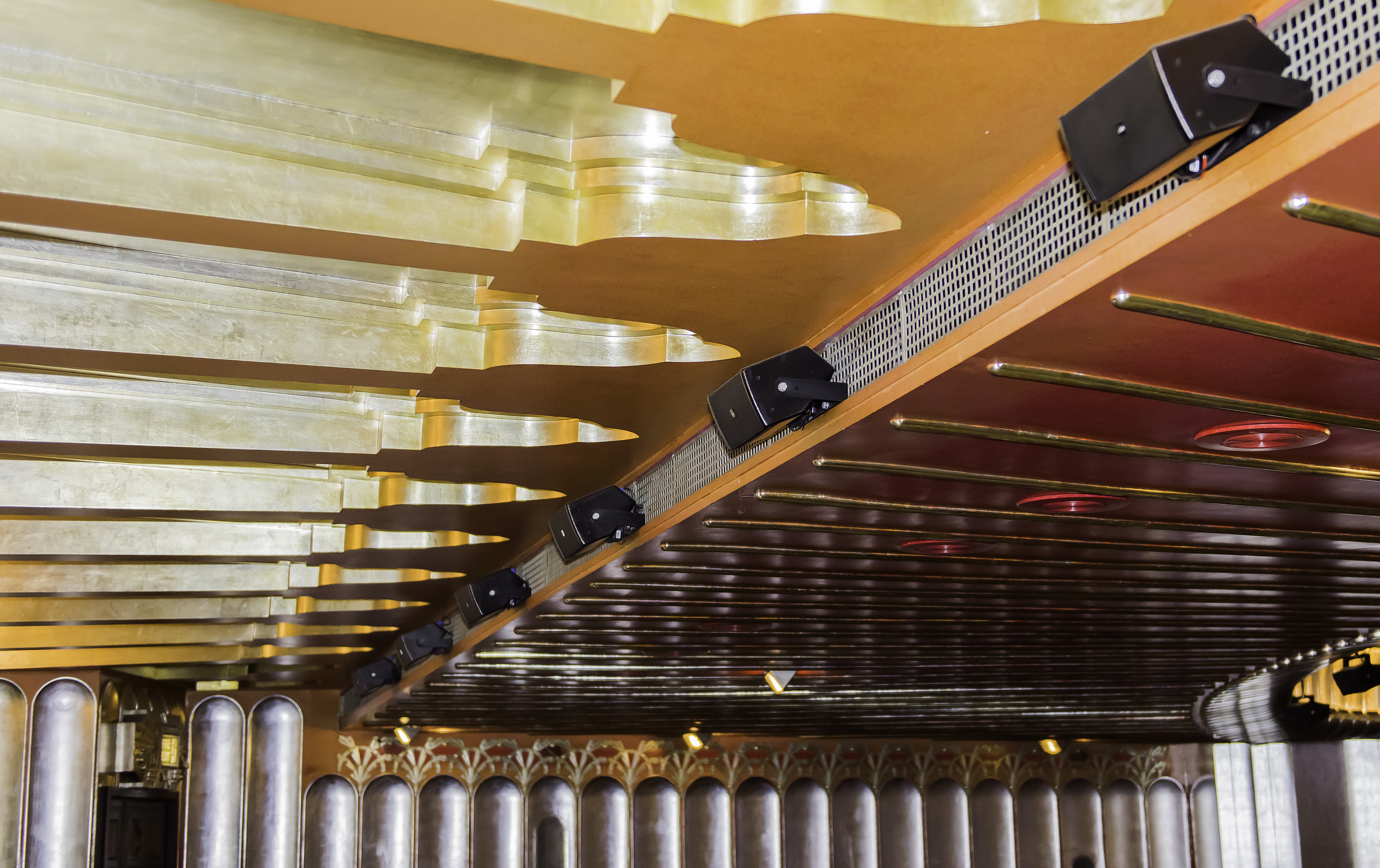 From a quiet song right through to the louder, rockier numbers the tonal quality is superb and remains constant regardless of the volume, whereas the tone of some other makes of speaker can change quite drastically the harder you push them," notes Dudley."The ESR215's are positioned on the proscenium uprights which literally border the stage at the Savoy, so there are times when the cast find themselves right next to them. The music in the show is quite high energy, yet I can still keep the show at an exciting level without having to worry about feedback. It is testament to the design of the speaker and frankly quite astonishing that a person wearing a head-worn radio mic can get that close to them at that kind of level. Audience reactions have been fantastic, and I've had numerous comments from colleagues working on other shows who've specifically mentioned how clear and detailed it sounds. Bryan Adams himself – who wrote all the music and lyrics for Pretty Woman – even told John Shivers how great it sounded at the Savoy, so we're all very happy with that!"
Photo credits: Helen Maybanks (production shots), Nik Dudley (stage shots)