KV2 Audio » References » Supermarket Club Zürich
Supermarket Club Zürich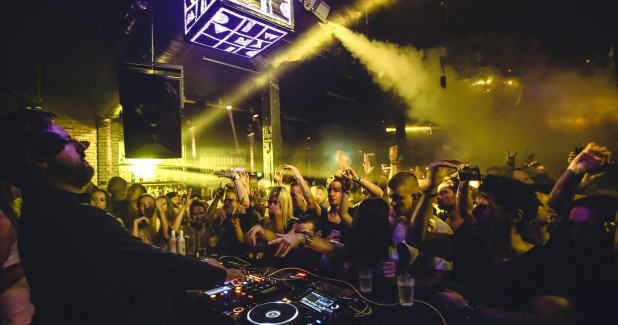 The Supermarket club has been operating in the West End of Zurich since 1998. As a pioneer in the Swiss party scene, it was also the first club in Switzerland to use a KV2 sound system.
With its focus set firmly on the music content and its delivery quality, the Supermarket forms part of a small elite of Swiss clubs in which contemporary electronic music has been raised well beyond its early beginnings.
The Supermarket has always strived to operate in an international context and to form strong bonds with DJs and Club artists, offering them an attractive performance platform and a welcome home from home in Zurich. In view of the countless internationally acclaimed DJs that have performed within its walls, the Supermarket club has most certainly achieved that goal.
The availability of high quality music to the general public caused an increase in the demand for quality performance spaces in the clubs scene. The Supermarket's proprietor, Sandro Bohnenblust, understanding this need grasped the initiative and incorporated a complete KV2 sound system in the Supermarket. Sandro, who has a vested interest in the production of quality analogue oriented music, wanted to create listening environment in which club-goers would be able to experience the same atmosphere as in their own living rooms but with much superior quality. A warm and pure sound that is characteristic of Underground, Techno and House music.
The KV2 sound system installed in the Supermarket is over-dimensioned and capable of delivering quality sound in a much larger structure. When questioned about that Sandro said "installing just enough equipment to deliver an adequate sound would not enable us to deliver uncompromising quality and that goes against the philosophy of the Supermarket club". He went on to say that "Not compromising our philosophy has helped us remain successful, despite the many changes in our environment and the marketplace, over many years."
KV2 Audio System setup
4 x SL412
4 x SL2.15
4 x VHD1.21
4 x VHD4.18
2 x ES1.0
2 x ES1.5
2 x EPAK2500R
2 x SL3000
2 x VHD3200
2 x VHD2000
2 x ESR215
1 x ESR2800
3 x SAC2
2 x ESD15
1 x EX1.8
1 x ESP2000
1 x SAC2
Facebook Comments